Ghana Journal Series 3: Assorted Happenings (Part 1) Our first evening back in Accra was as eventful as can possibly be. The pole from Laysa's tent went wild and hit the fan, which went wild and hit the light bulb, which produced a mini explosion of broken glass. I was not there to witness this precious moment though. For my own poor part, I had been out to get some pineapple after four days...
Ghana Journal Series 2: Come clean, come good (Part 1) My stay in Ghana has been cathartic in many ways, not least because it gives me ample time to tidy up my head and come to terms with my problems. Putting things into words is in itself the way to acceptance – it forces you to think about the issues plaguing your life; it gives a concrete form that you can no longer shirk. Accent: It has taken...
Ghana Journal Series 1: Books I read (Part 1) May 16th  Machete Season (Hatzfeld) brought me to tears. No – 'tears' was a gross understatement. It reduced me to a wrecked mess inside out, haunted by the words, harrowed by the images conjured up in my mind. With the turning of the pages, in my head churned the entire gamut of negative emotions. Amidst the appalling darkness that enshrouds the...
Nhớ ngày nào còn một lũ nhóc 17 tuổi bẻ gãy bánh sừng bò, ngoảnh đi ngảnh lại đã 20(++) xuân xanh. "Màu mực tím lấm lem trên trang sách Cánh phượng hồng ép giữa những dòng thơ Những vui buồn hờn giận tuổi vu vơ Thành kỷ niệm của một thời thơ dại" (Thơ trong báo… Toán Tuổi Thơ. Nhớ thơ mà ko nhớ tác giả). Năm học sắp (còn mấy cái finals to chình ình nữa) khép lại, có nhiều...
"When you make fun of someone's accent, just remember they know a..."
– Original by the gang, rephrased by me :P
"Avec lui Je ne suis plus la même J'aime la pluie Et quand on se promène..."
Linguistics tidbits ♥
"[The] Australian aboriginal language Dyirbal […] has a category, balan, that actually includes women, fire, and dangerous things." (Laykoff, 1987) Book here.  A remote Australian aboriginal tongue does not have words for "egocentric coordinates" the likes of left, right, above and below. e.g. "I left it on the southern edge of the western table." The word for a...
Painful irony: Every time I'm as busy as can possibly be, I NEVER fail to acquire another time-consuming addiction =.= (rabbit-and-carrot game on My's phone, crocheting, fruit ninja, samurai sudoku, kenken, among others). Started LOTR and I can't stop :(( Have been putting off reading LOTR for quite a while because The Hobbit is less complex than i'd like it to be. But the...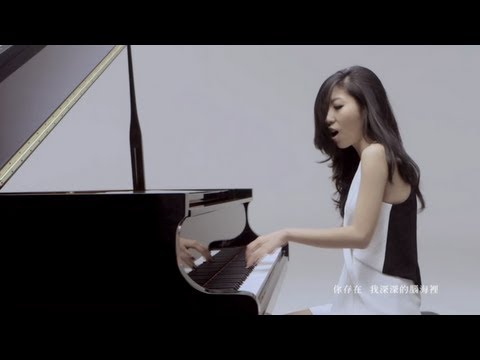 Disney Multilanguage ♫ →
Xin giới thiệu: Anh tôi "Tự dưng nhìn thấy cái ảnh đúng ngày này 10 năm về trước (01/03/2003)… Đẹp trai khác éo gì Đan Trường, hát thì chắc chắn là hay hơn. Vậy mà lại từ bỏ showbiz để giờ đây quay cuồng trong đống code =(((( Đứa nào ném đá tao phồng tôm chết luôn T__T" Never admitted this before, but I must say we have exactly the same sense of humor :P
Thèm bánh tét chuối. Lắm lắm.
Chén chè →
Absolutely love my Linguistics class. In this Whale of a class, we look at the evolution of several languages and the genetic relationships between the major language families in the world, including American sign language. As fascinating as it can possibly be. Just one lesson and already I am considering switching to Trinity/minoring in ICS/CulAnth. Guess what language this is: Mi lavim yu. = I...
Half exhausted. Doing more things, making bigger plans and feeling more accomplished than I did during the entire semester :P That aside, I absolutely love Dr. Sagan's book. Love it to bits and pieces, to quarks and quasars; love it more than words can say. I'm thinking of emblazoning the word Cosmos (in cartouche hieroglyphics, apparently) across my wallpaper, so that it can remind me...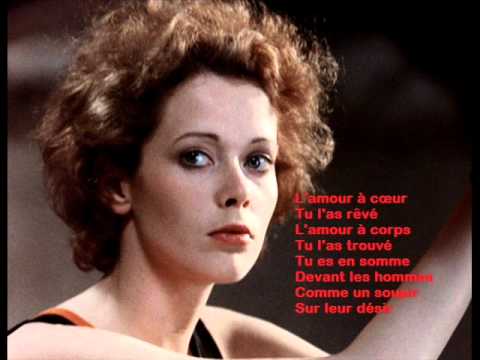 "David Hume, in many cases an uncompromising rationalist, at least toyed with the..."
– Cosmos, by Carl Sagan. I'm enjoying this book way more than I thought I would.
"What's so amazing that keeps us stargazing And what do we think we might see? Someday we'll find it, the rainbow connection The lovers, the dreamers and me" (The Muppets - "The Rainbow Connection") The last line becomes "… the lover, the dreamer in me" every time I hum the tune to myself. Just came back from my first meteor shower, and I was completely at loss for words. Such was...
Bordering on in(s)anity →
Hilarity starts from #4.
I need a hug so bad… and someone to talk to. "I'm just a little girl lost in the moment."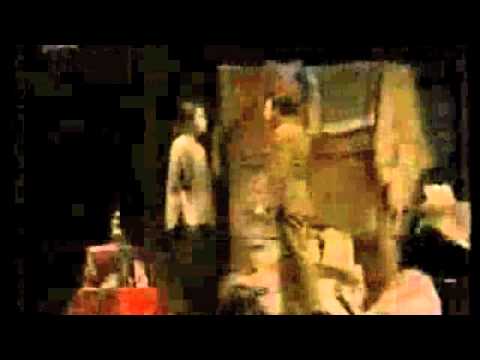 Dusting off the blog.
(Speaking of which, I really need to go clean my room as well.) And yes I owe you an assigned-prompt write-up :"> Matters close to the heart take time, you know :-> Spent the last 2.5 hours or so watching this http://www.youtube.com/watch?v=Cq68NbHs6fc (Akie0107 has uploaded the first two seasons of Luke Nguyen's Vietnam in their entirety. Just saying – sorry sorry, if I am to fall down the...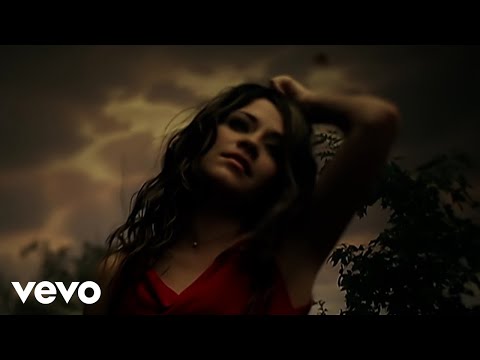 "…Cánh phượng hồng ngẩn ngơ Mùa hè đến trường khắc nỗi nhớ lên cây Và mùa..."
– Phượng Hồng
"If I only had one hour left to live, I would spend it in #####'s class..."
– ratemyprofessors.com
On the wreath, maple leaves in glorious fall colors have replaced the red-and-purple summer păng-sê (not the Singlish meaning; it's a flower in Vietnamese). Resting unassumingly on Duke's Memorial Wall, that beautiful wreath reflects the continuity of life. For us, life goes on. I walk past the wall almost every day, and every time, melancholy grips my soul. "WWII, Korean War, Vietnam War." How...
Rainy night.
Mỹ Linh - Trở Lại Tuổi Thơ http://www.youtube.com/watch?v=6RacKnscEKc "Những đêm vắng dẫn lối ta về với tuổi thơ … Năm tháng thơ dại dần thành xa xưa Những ước ao ngày nào nay đã trở thành tiếng hát…" ===== Tùng Dương - Quê Nhà http://www.youtube.com/watch?v=nj4MDjx5vRE "À ơi, hoa bay lên trời, cây chi ở lại À ơi, hoa cải lên trời, rau răm ở lại, chịu đời đắng...
Random snippets from my life
Happy birthday Daddy (: ========= (Messiness ensues. I have been jotting down a few lines every few days and cannot be bothered to organize this into something neater) Study: 1. I love programming! Or, more specifically, I am addicted to the process of running into errors > finding where the @#$%#$ errors are, though initially it seemed nigh impossible > jumping around the room doing stupid...
"… sacred geometry, where movement is poetry…"
– Dark Waltz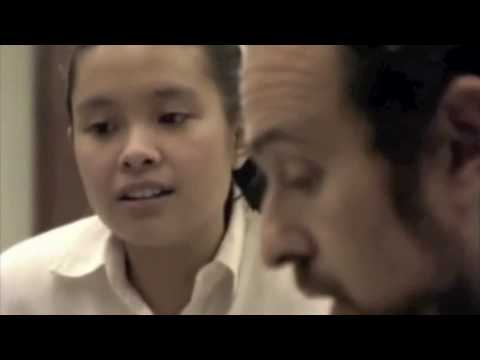 Watch
Define cuteness please?
So concluded my first week at DUKEEEEEE. Frazzled? Definitely - duh! - but I'm happy as can be and loving it here. My constant "state of wonder" is punctuated by occasional moments of homesickness and friend-sickness, and by episodic relapses into my introverted self. Despite all these, I can already feel that I belong to this awesome place. Still taking my time to savor...
M: Eh come here! I need to practice PCR CPR for my first aid exam!!!! L: Eww spare me ~.~ get my teddy mouse instead ~.~ M: But it's diff from real humans! L: Then put a bra on top =)) =)) Sighhhh.
:"> →
Be BRAVE (:
On the coach back from Hải Phòng, I stared blankly at my bag. Inside lay a bunch of breadsticks, and the most precious thing I've received in a long, long time – possibly in years to come. The dreaded thought slowly sank in. Bye-bye <3
Conversations
1. Have you heard of fishing villages whose dwellers stay on shabby 'houses' precariously perched on boats? Idyllic life, perhaps… if we ignore the blindingly obvious tropical storms. "I wish we had a house on land. Then when storms arrive, I will shut the door and care not one bit about what's going on outside." So said the lady who rowed the tourists' boat for us. Sometimes, consuming wishes can...
5 wonderful days among amazing people :* Back with rekindled hopes and more concrete dreams. Em yêu mọi người, chị yêu các em, tớ yêu các bạn :* My first PAID article getting published soon!! Excited excited.